Pet Friendly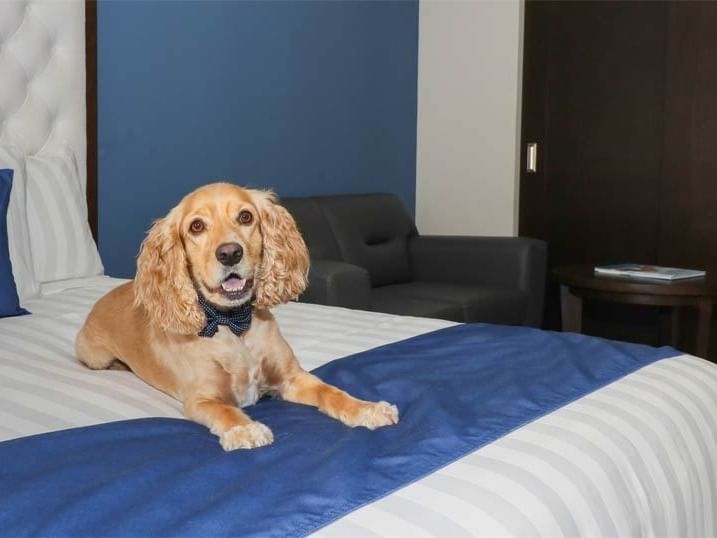 To ensure a comfortable stay for yourself and fellow guests, please observe the following pet policy guidelines:
The hotel is prepared to accommodate your pet in your guestroom. We will accept pets that are no larger than 30 pounds, are fully house trained, and appropriately restrained by you. Your pet should be in compliance with the local legislation requirements.

Your pet must be on a leash when it is on Hotel property unless it is inside your guestroom.

Please do not leave your pet unattended. If you require a pet sitter or pet supplies, please contact the Concierge or Front Desk.

You are responsible for cleaning up after your pet on hotel property and in the neighborhood.

Any disturbances, such as barking, must be curtailed to ensure other guests are not inconvenienced.

Please contact Front Desk during your stay to arrange for a convenient time for servicing your room. No attempt will be made to enter your guestroom if there is a pet in the room unless the owner is present.

The charge for your pet's stay is $20 USD per night.

Please be aware that we do not allow more than one pet per guest room.